My Life's Journey
This website is dedicated to the preservation and documentation of the life and scientific work of Dr. Gilbert Ling.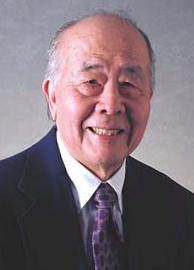 Gilbert Ning Ling 凌寧 (December 26, 1919 – November 10, 2019) was a Chinese-born American cell physiologist, biochemist and scientific investigator.
Ling was born in December 1919, in Nanking, China. He grew up in Beijing and entered the National Central University (Nanking University) in Chungking as a student of animal husbandry. After two years, he transferred to the biology department and received a Biology B.Sc. degree, minoring in physics and chemistry in 1943.
Gilbert Ling carried out scientific experiments that attempted to disprove the accepted view of the cell as a membrane containing a number of pumps such as the sodium potassium pump and the calcium pump and channels that engage in active transport. [wikipedia]

Early Life and Education
In 1944, having done graduate work in Biochemistry at the National Southwestern Associated University (National Tsing Hua University) in Kunming, Ling won the sixth Boxer Indemnity Scholarship.
In early 1946 he began his graduate study in the Department of Physiology at the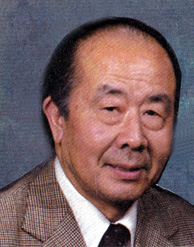 University of Chicago under Professor Ralph W. Gerard.
In 1948 he completed his Ph.D on the effects of metabolism, temperature and other factors on the membrane potential of single frog muscle fibers which was published in Dec 1949 in a series of 4 papers in the Journal of Cellular and Comparative Physiology, Volume 34, Issue 3. He spent two more years under Prof. Gerard as a Seymour Coman Postdoctoral Fellow. [wikipedia]
Read More